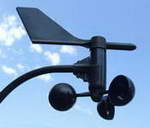 Be Safe! Find Out before you Go.
Save time, Save Petrol. Know before you go!
We provide real information which is always more accurate than any forecast given the unique mountain geography of the Cape Peninsula.
Real wind info to help you get the the max out of your favourite Wind, Kite and Surf Sport.